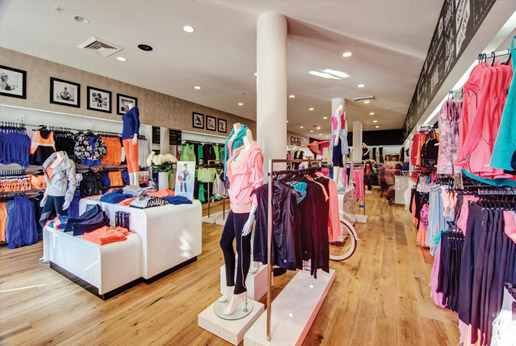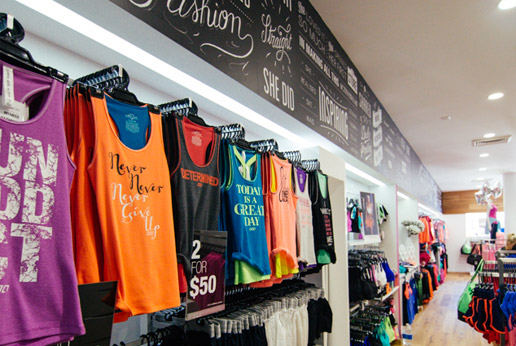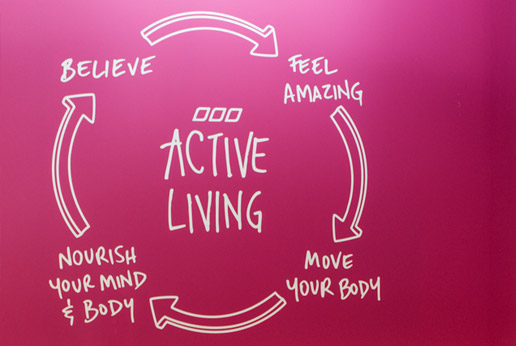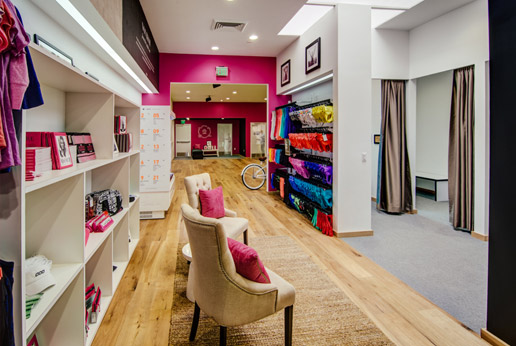 National Retail Graphics
Lorna Jane, Australia's leading active wear and sportswear label continues to invest in Californian stores with the help of retail branding expert, AGRetail.
The retail experience is at the core of Lorna Jane's successful entry into the US women's active wear market. The early success in California has ensured ambitious plans are already underway for expansion throughout the United States.
Lorna Jane's Vice President of Operations commented, "We are a fast growing retailer, and we are consistently seeking innovative branding ideas to enhance our products."
The retail experience has included elements from storefront signage and HDClear window branding through to wall graphics, campaign posters and tabletop displays. Each solution has been selected to compliment the overall store and brand vision.
Lorna Jane's commitment to promoting a healthier lifestyle required evolving retail displays that incorporate inspirational messages. This needed to be reflected in bulkhead graphics, framed wall art and wall graphics, all selected to provide a dynamic environment for Lorna Jane customers.
The success of the initial work has also lead to a close relationship between AGRetail and Lorna Jane's marketing team. In the lead up to new store launches and during interior fit out, AGRetail has been responsible for storefront barricade graphics. These ensure that Lorna Jane stores look good in the development phase and make the most of the opportunities that the high profile locations provide for raising awareness of the new store's location and brand identity.
On the selection of AGRetail as retail branding partner Mr McEwen went on to add, "It is imperative to work with a company that evolves with you, and develops new ideas. AGRetail's creativity and input for execution has been essential to our success. They provide a turnkey retail program and is my sole resource for our retail branding efforts."
Lorna Jane, with support from AGRetail, has opened more than 14 stores in key locations throughout California including:
Girard Avenue, La Jolla, CA
Rosecrans Avenue, Manhattan Beach, CA
Fashion Island, Newport Beach, CA
Frisco, Stonbriar Centre, TX
Biltmore Fashion Park, Pheonix, AZ