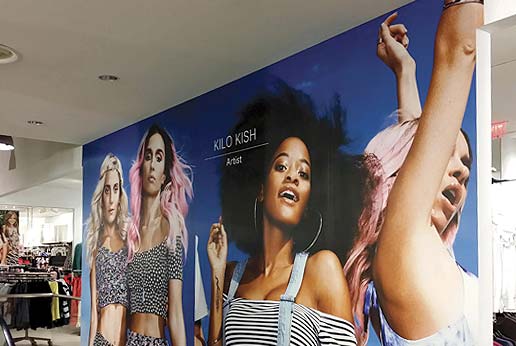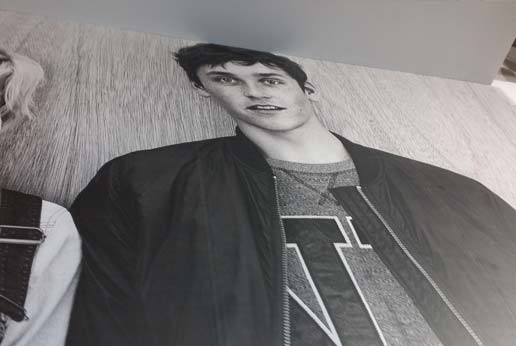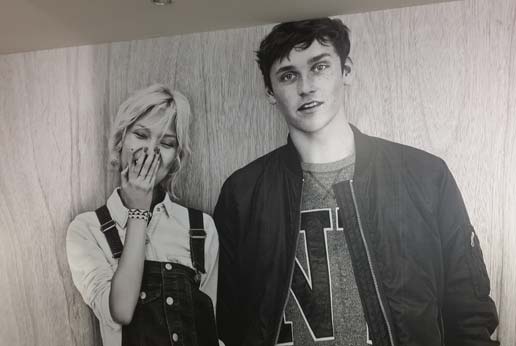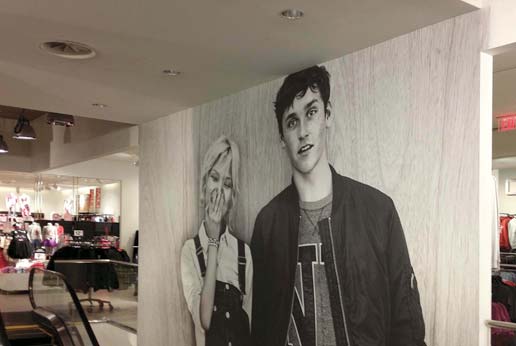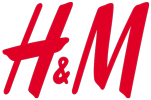 Fashionable Wall Graphics for H&M
With our national retail graphic experience we work with some of the worlds leading brands, we regularly print and install reatail wall graphics for H&M stores. Using retail wall graphics is a perfect way to create lasting impressions in-store quickly and promote the latest season fashions from H&M.
H&M has gone from a single women's wear shop in Västerås, Sweden, to six different brands and 3,900 stores all around the world. H&M is known for sustainable fashion for all, always at the best price. To find out more about H&M, click here.
AGRetail print and install wall graphics and wall wraps for retail stores, architectural walls, office buildings, airports, shopping malls and sports facilities across North America, to find out more click here.