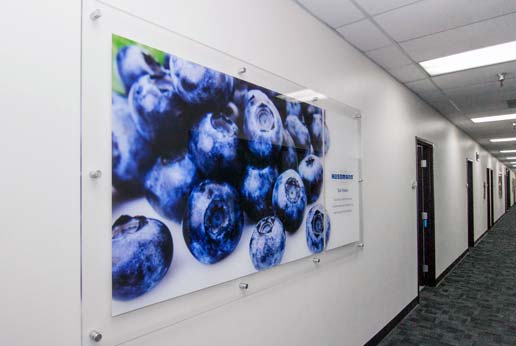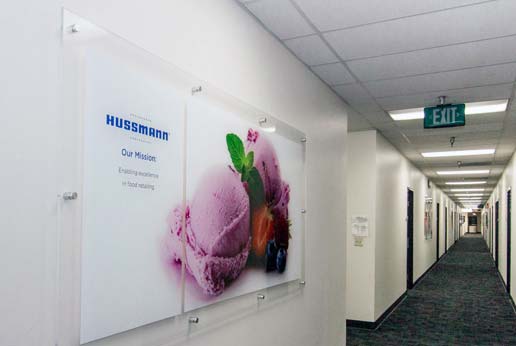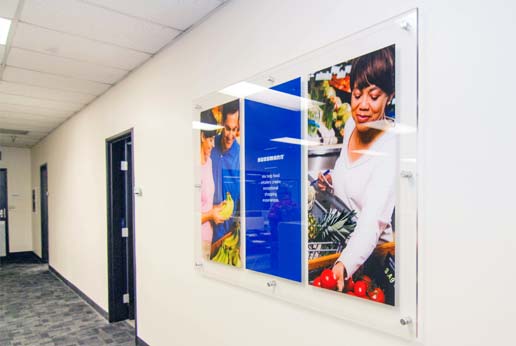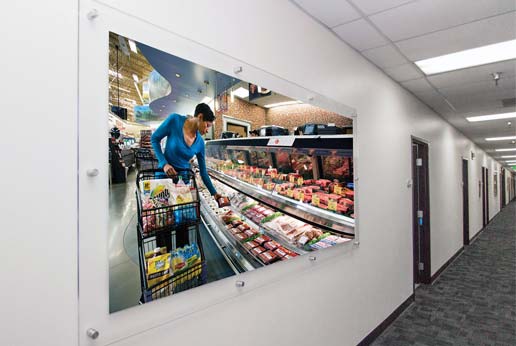 Wall Art for Southern California offices
Hussmann added the acrylic panels when completing a remodel of their office Southern California. We printed the customer's images in-house, drilled and prepared the panels for the fixing hardware and mounted the photos to the acrylic panels. Our team at AGRetail took care of everything including project management, production and on-site installation.
Hussmann is a manufacturer of display cases and refrigeration systems for Supermarkets, Mass merchants, Convenience stores and is known worldwide. Numerous client meetings are held at the Chino location and manufacturing facility. The local marketing department had a vision to showcase lifestyle images throughout the offices. There are 24 different images showing smiling shoppers, well preserved food and company history. The large acrylic panels are mounted on metal stand offs and placed strategically through the business offices. These images make quite an impression on visitors. They also help to instill a sense of pride in the office workers that work around these beautiful images on a daily basis. Hussmann has been in business for over 100 years.
To find out more about Hussmann, click here.