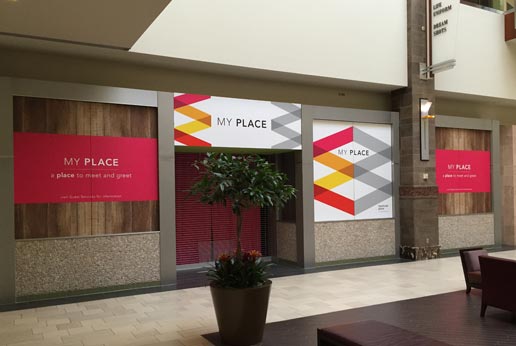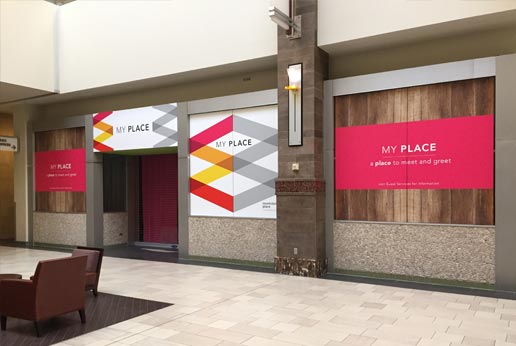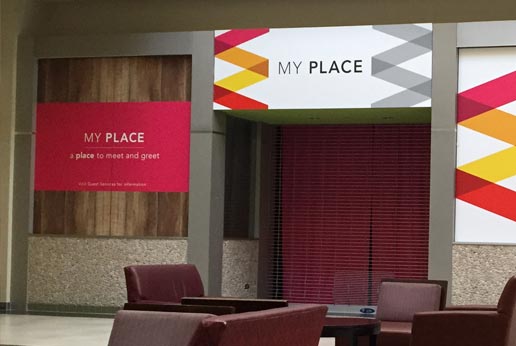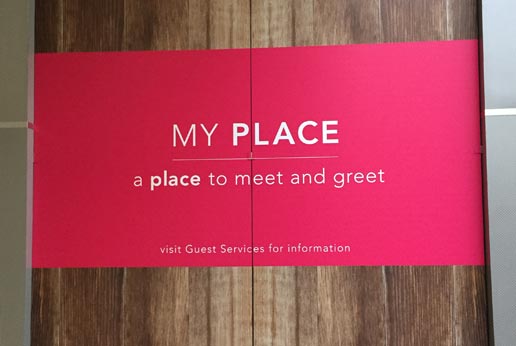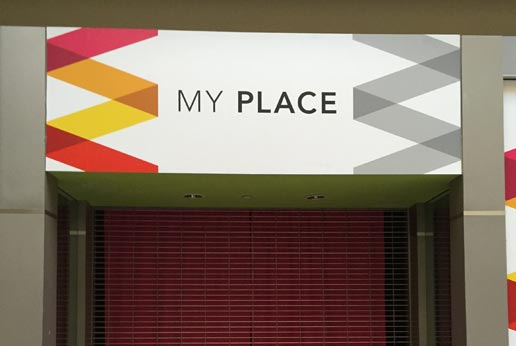 Implementation of guest services window graphics as part of shopping mall rebranding
Montclair Plaza recently completed a complete rebrand and name change to Montclair Place, AGRetail were delighted to be working with management at the shopping mall to produce and install part of the rebrand to the guest services area in the mall. AGRetail produced and printed the graphics in-house and installed on site.
AGRetail have national retail brand implementation experience – having worked with shopping malls across North America, producing and installing a wide range of signage, window graphics, wall coverings and much more. To find out more, contact us today.