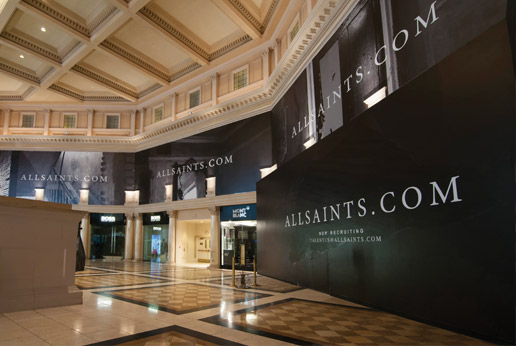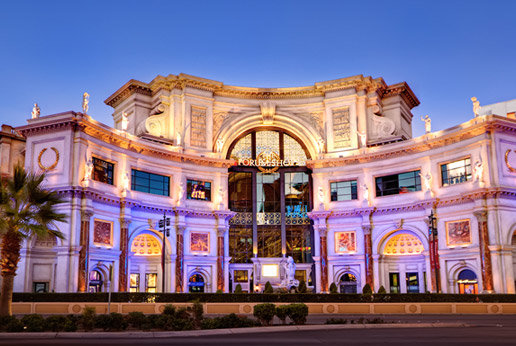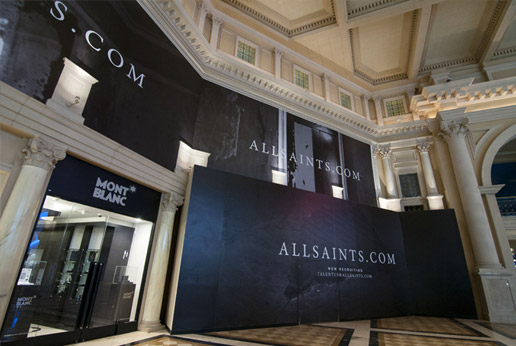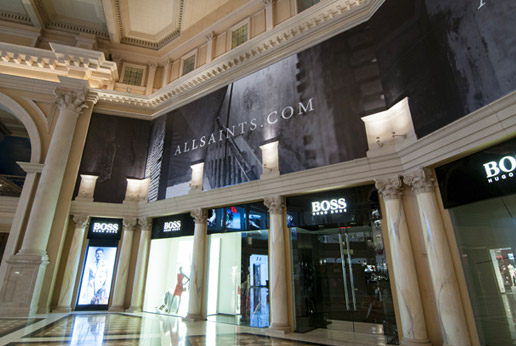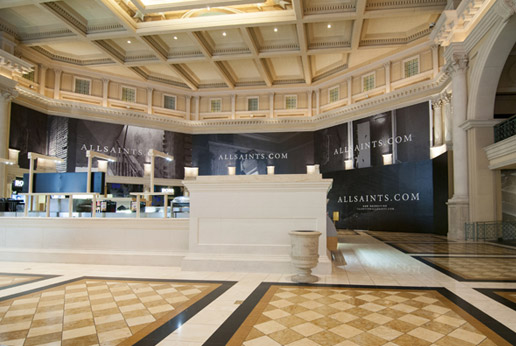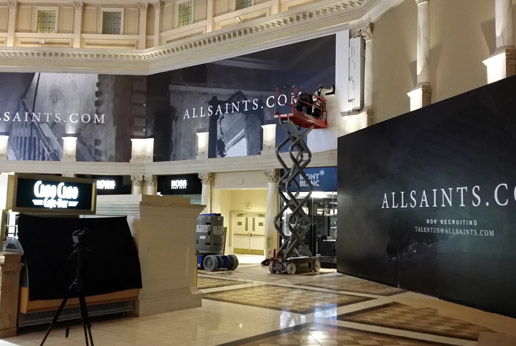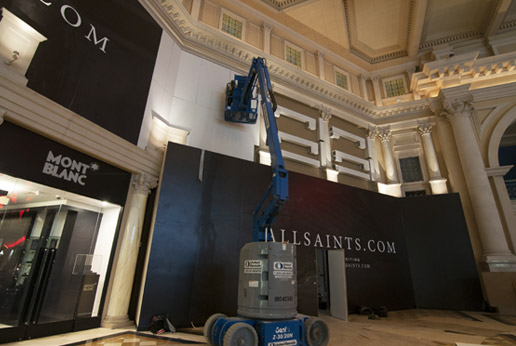 Innovative Retail Barricade Installation For AllSaints' Las Vegas Store
AGRetail has just completed the installation of pioneering retail barricade graphics for AllSaints' new Las Vegas store.
The iconic British clothing brand is opening their second Las Vegas store and their second largest store globally in The Forum Shops at Caesars Palace. The stunning design and interior layout of the location required an innovative solution for AllSaints' retail barricades from AGRetail.
Mike Wilson, director of operations for AGRetail commented, "The installation for AllSaints was unique and complex. The Forum Shops at Caesars Palace are beautifully designed and we were challenged to provide a solution that was respectful to the surroundings, clean to install and that still offered maximum impact for the client."
Mr. Wilson went on to add, "We are in the development stages of a lightweight and extremely strong alternative to traditional plywood and drywall barricades. Our barricade system ensured a cleaner and safer installation process with the same high impact graphical finish for the AllSaints brand."
Working over five evenings to avoid disruption to shoppers, the AGRetail team installed over 2,000sq ft. of graphics and their new barricade system to complete the retail barricades.
Tim Sharp, global director of store design and construction for AllSaints added, "As a brand that values design and innovation, we are extremely impressed by the solution provided by AGRetail. The team at AGRetail were really respectful of our brand and delivered a solution that exceeded the expectations of our brief."
A time-lapse video of the innovative retail barricade installation and completed AllSaints brand graphics can be seen on the AGRetail YouTube channel:
http://youtu.be/MKDENDuAI1Q