AGRetail
Complete retail design and retail graphic solutions from retail barricade graphics to retail exterior signage to interior retail graphics.
Phone: 909-937-7570
Enhancing the customer's brand experience through innovative retail design and retail graphic solutions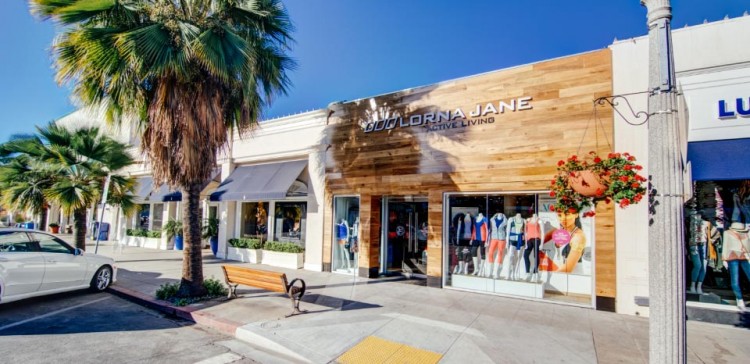 Never before in our history has retail customer experience been so important for companies to get right. Increased convenience and choice through online retailers has changed the game and the brick and mortar winners are those who understand and deliver on customer experience. The demand for a quality experience transcends from pure retail consumers to service customers where perhaps an even high expectation is set.
This change was captured by a report by The Guardian newspaper, which stated:
"Shopping online is a cheap and easy option. To be successful in driving in-store footfall, retailers must give customers a reason to visit their stores. They can do this by creating a multi-sensory experience that people actually want to have and – crucially – is "on brand"."
Retail design and retail graphics are a crucial part of delivering on this 'brand promise' and bringing the experience to life. Retail interior graphic solutions not only have to look great but they have to feel right, deliver the right message and be consistent with the overall brand strategy and values.
Using retail graphics as part of your retail brand experience
Even before you've opened your store's doors to the public, retail graphics can play a huge role in communicating to your potential customers. This is especially true in high traffic retail locations and shopping malls where potential clients will be passing your storefront everyday in the lead up to your opening.
But this is about more than just making your store or premises look good – this is a crucial part of enhancing your customer's overall brand experience and it has a direct effect on bottom line profit. A McKinsey report, "The truth about customer experience", featured in the Harvard Business Review summarized:
"In our research and consulting on customer journeys, we've found that organizations able to skilfully manage the entire experience [customer experience] reap enormous rewards: enhanced customer satisfaction, reduced churn, increased revenue, and greater employee satisfaction."
Any retail business knows there is no more important part of the experience than the store itself. From the staff right through to graphics on the walls, you are building an experience that represents your brand and will ultimately influence the perception of your brand, good or bad.
Graphics play a huge role in retail branding and retail design and at AGRetail we have helped businesses create retail experiences that engage and excite customers and are totally aligned and integrated with the wider brand values and identity.
In the guide that follows we've looked at elements of retail design that we have extensive experience in delivering for clients. It outlines how they can be used to enhance customer experience and how great retail graphic solutions can really make a difference to your business and ultimately your bottom line.
Select one of the following to learn more:
Retail barricade graphics
Using retail graphics to enhance storefront design
Custom printed wall coverings
Custom storefront signage
Window graphics & custom printed window film
Building banners & large format graphics
Interior retail design
Retail Interior Graphics & POP
Vehicle graphics and fleet branding
Digital, litho and promotional literature print services
Retail barricade graphics
Barricades are used in the fit out stages of new stores, in retail renovations, construction projects and more. Barricades ensure areas are safe and secure during construction or retail fit out but they offer brands much more and create great opportunities for eye-catching graphics.
Barricade graphics are a highly effective way to turn these hoardings into exciting and engaging installations. These temporary walls and partitions provide the perfect base for branded graphics and are used frequently by retailers, shopping malls, hospitals and airports and are seen in use on streets and in construction. Barricade graphics used in shopping malls grab the attention of shoppers and if used effectively, can help to create a buzz in the lead up to store launch.
Barricade graphics through AGRetail
We have developed flexible large format graphic solutions for barricades that allow you to customize the design, material and finish of your barricade graphics.
AGRetail provide a nationwide service and can support businesses in their retail renovation or retail store openings throughout North America. Our competitive pricing, quality of design, print and installation and speedy installation back up our ability to provide complete retail graphic solutions for your brand.
Here are just a few examples of retail barricade graphics printed and installed by AGRetail including a time-lapse video from the installation of barricades and barricade graphics at The Forum shopping mall in Caesars Palace, Las Vegas for AllSaints.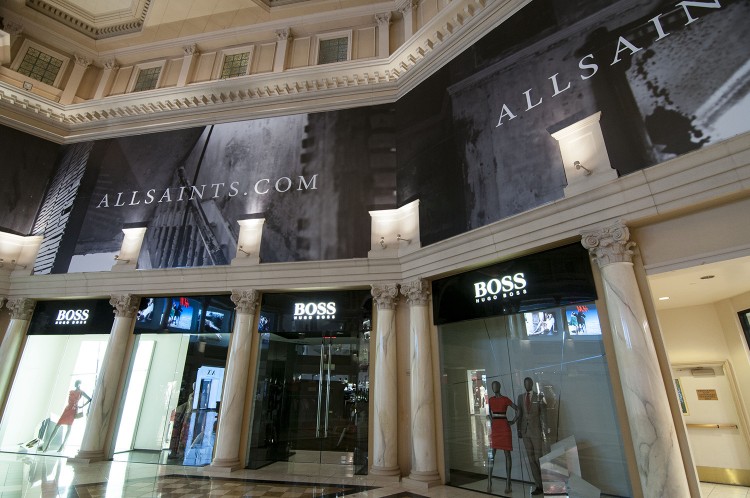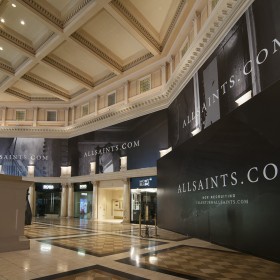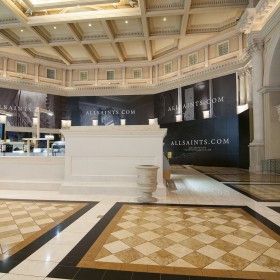 Promotional literature
Traditional print solutions are enjoying somewhat of a revival. With many businesses predominantly using digital communications, high quality printed material can help your brand really stand out. Customers love being able to hold something tangible and receive something personalized that truly has value for them.
We provide clients with both litho and digital print solutions for:
Printed direct mail literature
Retail or corporate brochures and catalogues
Branded stationary items
Promotional leaflets or flyers
The following shows examples of printed promotional materials AGRetail created for Lorna Jane and Eaglerider Motorcycle Rentals.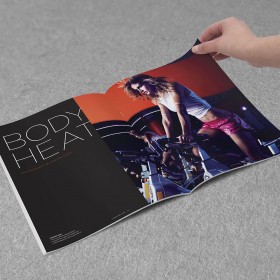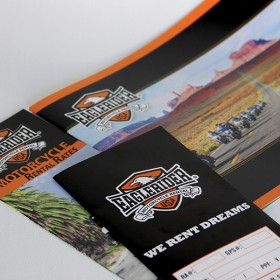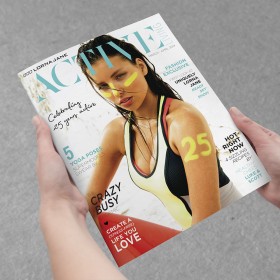 Using retail graphics to enhance storefront design
As the start of your customers' retail brand experience, your store's exterior and storefront need to make a great first impression. There are many aspects to consider in storefront design including:
Lighting
Cleanliness and general appearance
Store signage
Window display
Awning
Store design and branding
The New York City Department of Small Business Services recognizes the importance and value of getting storefront design and implementation right to the extent of creating a guide specifically for retailers. In this guide the Department states:
"When executed well, the storefront can serve as an invitation to the shopper, increasing business for individual merchants and improving the overall shopping experience. Well-designed storefronts can create an environment where people will want to linger, shop and return again."
The guide goes on to identify that "Signs are one of the most cost-effective and eye-catching ways to draw more attention to your business." AGRetail provide a range of exterior signage solutions for companies.
Custom storefront signs
There are many options when looking at architectural and exterior signage. This is where working with an expert like AGRetail can really pay dividends. We have years of experience working with many of North America's leading retail brands in designing, producing and installing non-illuminated signage, panels, plaques, graphics and corporate identity signs.
Consideration needs to be given to size of signage in comparison to other exterior elements of the store, location, natural lighting and practical issues with installation even before you start to look at specific brand or design elements. We have worked with many businesses on all aspects of exterior building signage including planning so can add value from early on in your retail design process.
As a licensed contractor for non-illuminated signs, AGRetail stands ready to ensure our client's brand is of the highest quality and that the process of handling state, local and landlord agreements are strictly adhered. This process helps you save time and money with the assurance that we manage the process seamlessly
Images of custom signs for storefronts
View our gallery of retail storefront signage for more examples of our work and to see real examples of how important exterior signage can be to customer experience. Below are a few examples of recent signage installations completed by AGRetail.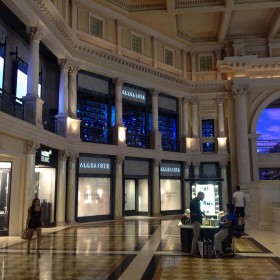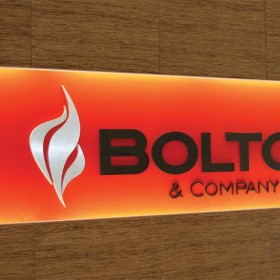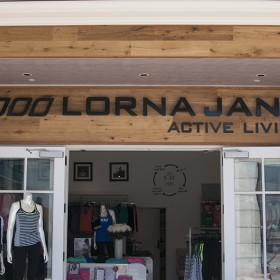 Window graphics & printed window film
AGRetail are able to offer HDClear custom decorative window film, an innovative, high impact solution for transforming glazed areas to branded retail displays.
HDClear printed film allows any design or image to be printed using color and white inks onto optically clear polyester film. This innovation allows the image to be viewed from both sides of your glazing! Any un-printed areas remain optically clear so not obstructing your view, merchandise or commercial interior.
This can transform glazed areas into high impact, visually engaging surfaces and can be an integral part of any retail brand experience for customers.
Printed window film can be used as, decorative window film, privacy window film, frosted window film and stain glass effect window film. It also has a wide range of application for:
Both office and retail glazing and partitions
Internal and external glazed areas
Architectural glazing
Retail displays using glass, acrylic or polycarb (eg. Display counters, POP stands)
Exhibition display onto glass, acrylic or polycarb
There are a number of additional benefits to using HDClear window film:
Removes 99% of all Ultra-Violet light (This can help to reduce fading of stock and interior store furnishings)
Up to 16% TSER total solar energy reduction (Great for energy conscious brands and cost efficiencies)
Environmentally friendly PET, safe, non-toxic and easily recycled
Custom printed window film examples
One of the best ways to understand the value of custom printed window film is to see examples of it in place. These case studies show recent printed window film installations completed by AmGraph.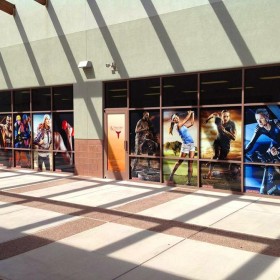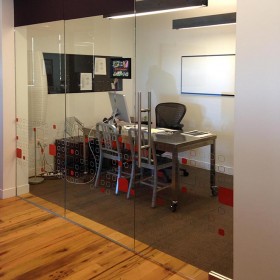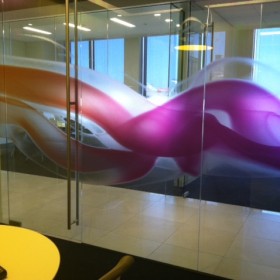 Building banners & large format printing
Large format graphics and building banners are great for retail stores to capture attention and display promotions or just raise visibility.  From working with existing designs and artwork to producing building wraps and building banner design concepts, AGRetail can help.
We use a vinyl banner scrim material, which is a durable mesh to allow for air, light and visibility to pass through. This is a versatile material popular for large scale branding and advertising and can be used for:
Wrapping buildings
Mobile trailers
Construction site fences
When it comes to impact, building wraps can be hard to beat. Depending on your premises you may have the perfect opportunity to capture attention of passing traffic and shoppers. We are specialists in printing and installing building banners and wraps and have developed an outstanding reputation for quality. We have refined our products to provide highly durable and vibrant solutions for our clients.
Images of building banners by AGRetail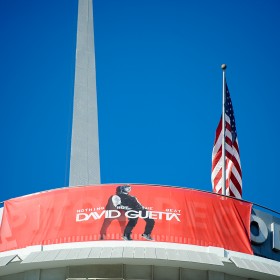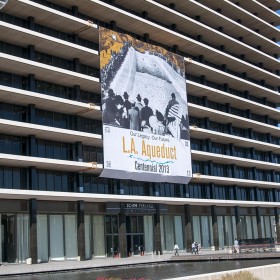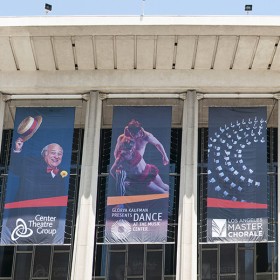 Retail design for store interiors
Once inside the store the retail experience for customers intensifies. Retail graphics, displays, ambience and staff all combine in an environment where attention to detail really matters
Recognizing the importance of customer experience, Interbrands recent Best Retail Brands 2013 report stated:
"The store, as the heart of the brand and its emotional center, cannot be starved of investment and innovation, or appropriate levels of design, media and technology. It needs to be the showcase for interesting new collaborations to keep things exciting, whether it's a luxury jeweler or a humble dollar store."
Customers no longer find it good enough or acceptable for brands to simply build a store – there needs to be an experience. Further more, that in-store experience needs to evolve. This is an iterative process not a one off installation. At AGRetail we work with our clients to develop retail solutions that can adapt to provide an evolving customer experience through the innovative use of retail graphics.
Retail interior graphics and POP displays
In-store retail design is crucial to delivering an outstanding brand experience for customers. Achieving a good balance of space, imagery and typography in retail design is no different to any other area of design. Interior retail graphics can be applied to almost any surface from interior glazing and partition walls to freestanding displays so understanding this balance is critical, using the right surface or solution for the right image or message.
At AGRetail we focus on producing retail graphics that work together to produce a seamless and cohesive experience for the customer.
Opportunities for in-store retail graphics include:
Free-standing point of purchase (POP) signage and displays for countertops or floors
Custom printed wall coverings and bulk head graphics on wallpaper, fabric banners or rigid boards
Interior retail store signage
Menu displays and other signs for restaurants
Cut-to-shape signs, letters and graphics
Vinyl logo decals
Campaign and promotional graphics
Posters
As each store has it's own unique experience much of our retail interior signage, graphics and POP are custom designed and manufactured in-house to any size. They can also be made from materials most suitable for each retail interior location. Designing, producing and installing custom retail interior graphics is what sets us apart along with our attention to detail and focus on delivering unique customer experiences.
Custom printed wall coverings
Wall graphics and wall wraps are great for indoor and outdoor application. Walls are often ignored or underutilised spaces in retail design and considered use of graphics can make considerable impact. As part of the overall customer retail experience it can be a hugely effective way of creating ambience and style.
Custom wallpaper and coverings also have the ability of turning any wall into a vibrant billboard graphic and are great for:
retail stores
architectural walls
office buildings
airports
shopping malls
sports facilities
Retail interior images
The following images of retail interior design show AGRetail's work for Lorna Jane's store in La Jolla, California.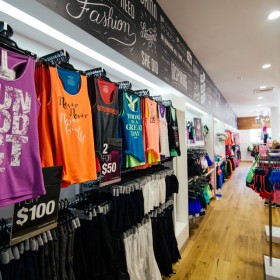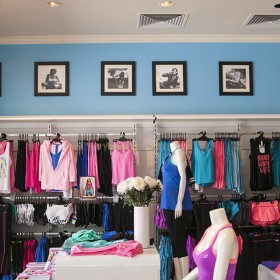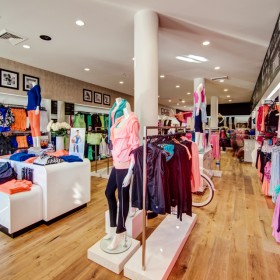 Vehicle graphics and fleet branding
Vehicle graphics and fleet branding provides a huge opportunity for a company to increase exposure whist reinforcing brand values. They can also be a great way to increase awareness of key promotions and campaigns.
From large transportation trucks to company cars and delivery vans, custom vehicle graphics and wraps are an important part of promoting your business.
We have a wealth of experience in vehicle branding and wrapping and use state-of-the-art in-house wide format printing techniques to ensure that we offer the best quality vehicle wrapping service for our clients.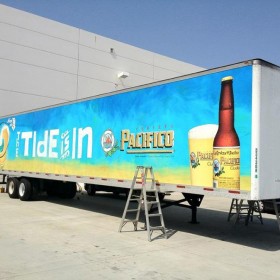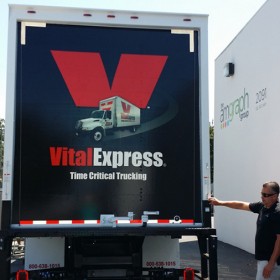 Digital and litho print service
We offer a comprehensive printing and fulfillment solutions for clients including list management, mail and postal logistics.
Staying in touch with clients is a major part of driving and maintaining footfall and used effectively can be hugely powerful.
Our in-house print services can look after high quality litho print requirements and short run speciality digital printing.
We are experienced at helping clients design and print:
retail inserts
direct mail pieces
magazines
books
catalogs
publications
packaging
specialty products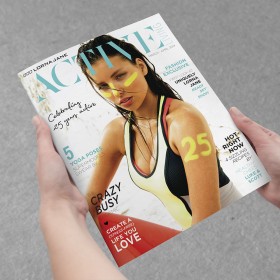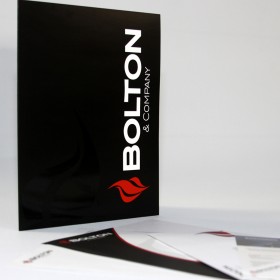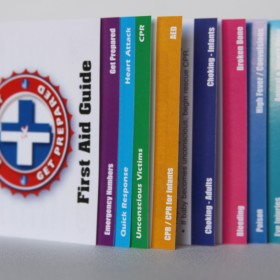 About AGRetail
Complete retail graphics and brand solutions
AGRetail has grown significantly in recent years and provides a flexible range of solutions depending on client needs. Our experience in delivering outstanding retail graphic solutions has lead to us working in partnership with our clients on everything from brand creation to brand implementation services.
We not only work with brands directly but also work seamlessly with agencies to provide on-brand retail graphics and solutions.
Our team of in-house designers has extensive experience in working with brands and agencies to develop retails designs that enhance the customer experience whilst respecting brand guidelines and values. Our production team ensures that designs are printed and installed to the highest standards, carefully selecting the best materials and finishes to give the optimum solution for the client.
When it comes to delivering retail design projects, implementation is where a project can quickly fall behind or hit hurdles that weren't anticipated. AGRetail provide specialist advice and consultancy on retail brand projects and work with brand teams to develop strategy or spec requirements for implementation. Often, the earlier we can get involved in a project the better as we can lend our experience in all aspects from planning  to installation of retail solutions.
Long terms client relationships
Retail branding is an iterative process, the customer experience needs to evolve and promotional graphics and campaigns change over time. We work with single store retailers and large multi-site, multi-state retail stores to help manage this process. We also have solutions to help retailers with inventory management, an important, time saving and cost effective way to ensure all stores have the latest materials and are well stocked.
Our focus is on creating a partnership with our clients through developing a deep understanding of their business and needs. By employing our experience and resources to delivering high quality, cost-effective solutions we help our clients enhance their brand presence, develop their customer experience and ultimately increase their bottom line profits.
In-house Production Expertise
AGRetail's investment in leading edge large format print technology gives us the ability to be able to produce all products in-house. Our highly trained and committed team, combined with the latest color management and pre-flighting systems, ensure that the highest quality, color consistency and accuracy are maintained at all times.
Our large format printers, with roll-to-roll and direct-to-substrate capability, allow us to print onto a vast range of media including papers, card, PVC, banner, aluminum composite, MDF, fabrics, sheet posters, retail wall and floor coverings.
Testimonials
We have, and still are, working with some great brands on some really amazing projects. We work hard to make sure they are happy and get the service they should expect from a brand partner and we do this well. They even say some pretty nice things about us.
"We use AGRetail's services for our new store barricades. They not only provide excellent service, delivered in a timely and professional manner, but have delivered solutions to improve our graphic installations." Global Merchandising Manager, Oakley.
"It is a pleasure working with AGRetail. They are reliable, prompt and great to work with. The products provided by AGRetail and The AmGraph Group are superior, and the service impeccable." Marketing team, Lorna Jane
"AGRetail's ability to execute a project request in such a timely manner is very consistent. Their client services, providing updates, and follow through is unsurpassed." Facilities Project Manager, Sephora
"AGRetail performed site analyses for Gelson's Markets two newest locations, which helped us to decide how best to bring added excitement to our Grand Opening. Their designers used our style guide to present options which fitted with our branding and translated well to the store exteriors." Director of Marketing, Gelson's