AGRetail
Complete retail design and retail graphic solutions from barricade graphics to exterior signage to interior retail graphics.
Phone: 909-937-7570
A great storefront attracts attention, there is no escaping the fact that it is the first thing your customers, and potential customers will see. Whether your store is brand new or established, people will pass the front windows daily and the first impression they will get is the message your storefront is giving out. To increase the number of customers, compete locally and create a talking point, store owners should ensure their storefront is one they are proud of. Your storefront should be clean, fresh and an extension of your brand, so how does yours look today?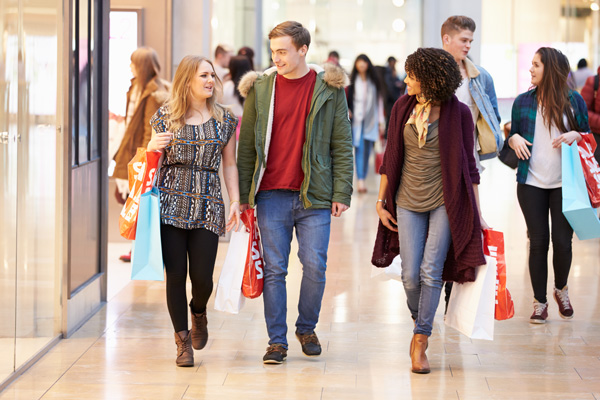 How can my retail storefront attract customers?
There are a number of different factors that attract attention. Your aim is to create an attractive storefront and one of the biggest influences on your customers is color. Working for a brand with corporate guidelines, you may need to stick to a specific pantone or scheme. If you have free rein, remember that colors can affect mood and even shopping patterns. For example, purple is associated with luxury, it prompts feelings of rich, indulgence and therefore can help create a premium feel to a store, whereas gray, dull schemes are not particularly inviting. Use of lines can make your storefront bolder. Perfectly straight vertical and horizontal lines around features or changes of color can make bold effects which catch the eye. If you are unsure about the color scheme to use or how to combine features, colors and lines, we can advise on the best design for your unique storefront for maximum effect.
Retail Storefront design that catches the eye
Your storefront must be clean, well planned and logical. A great design which has been well thought out will look professional, and a professional look will instil confidence in your customers. When you attract greater footfall, inevitably your sales will also increase.
Your brand name should be the first thing that your potential customers notice. Bold, bright and in pride of place, there should be no confusion over where they are shopping. Likewise, you need to ensure key messages are visible from a distance. Is there a sidewalk out front of your store or are you located in a retail park by the freeway? Think about your location and what your customers will see when they pass by – if you are by a busy road and they are passing in a car, signage should be bigger and bolder to attract the eyes from a distance. If potential customers can walk right past, using small displays which engage the viewer can make the difference between a passer-by and a new customer. Stuck for ideas? Have a look at some of our completed projects for inspiration.
In a competitive retail environment, store managers cannot afford to be complacent. Retail targets are increasing, but so are the number of consumers. So, what is your role? To make them stop at your store, and a great storefront can make that happen. Without initially attracting attention of the consumer, a sale will never take place, it is a vital step in the purchasing decision making process. Taking the time to ensure your storefront is innovative, bold and professional will establish your position as a serious competitor, which, in turn will help increase your company's sales and profits.
At AGRetail we can design and install retail storefronts that make your store stand out from the crowd. We have worked with some of the best-known retail brands in North America. If you want to see what we can do for you, contact us today with your requirements.