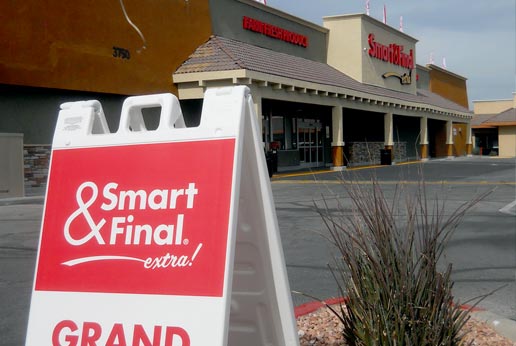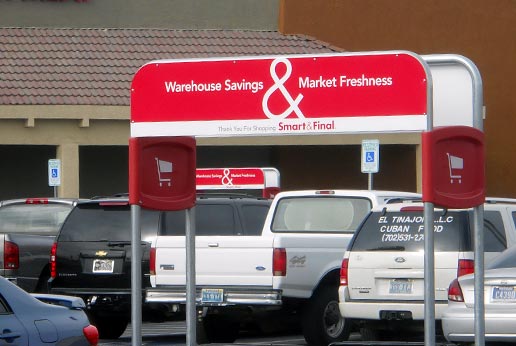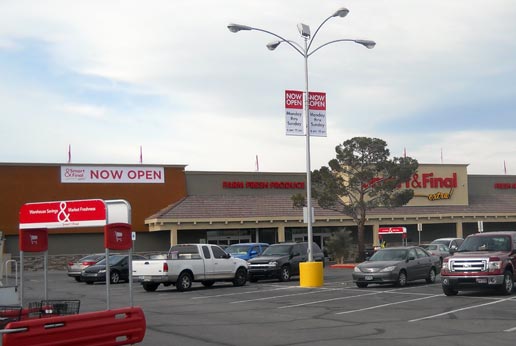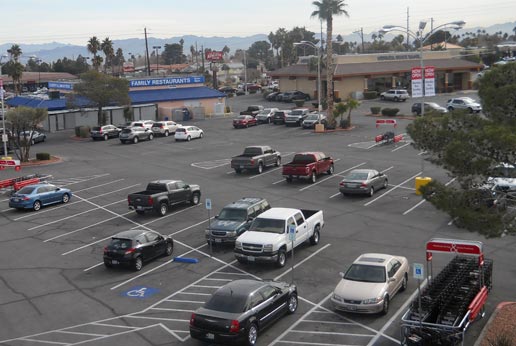 Smart & Final Las Vegas Grand Opening Kit
Smart & Final is a chain of grocery stores that was founded in 1871. They operate locations in California, Arizona and Nevada, AGRetail picked up the first remodeled location in Las Vegas recently. It was a rush job and our team really stepped up to the plate. Our installation crew traveled to Las Vegas to take care of the installation.
We have also been working on two new locations in the San Diego area. These stores begin installing in February 2016. Each store has 2 phases; the first phase consiststed of construction coming soon banners, then grand opening banners, and finally removal.
The grand opening kits consisted of roof balloons, roof flags, light pole banners, A-frame sign holders, tear drop ground flags, interior balloons, balloon arches, cart coral graphics and building banners.
For more informaton about Smart & Final, click here.